Team USA Weightlifter Cicely Kyle (45KG) Sweeps Gold At Pan American Championships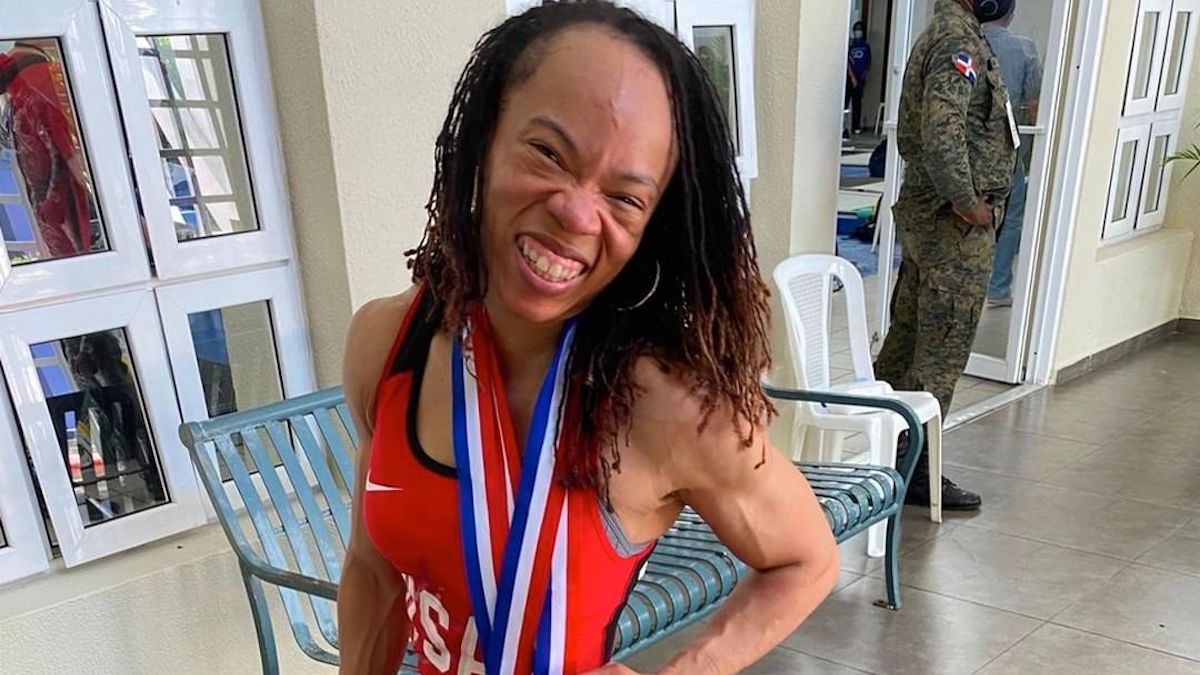 The rescheduled 2020 Pan American Championships kicked off on April 18, 2021, in Santo Domingo, Dominican Republic, and Team USA member Cicely Kyle already conquered the competition. On April 19, 2021, Kyle swept gold in the 45-kilogram weight class, setting a new American record clean & jerk of 96 kilograms (211.6 pounds) en route to standing atop the podium. Kyle went five for six in attempts; here were her results:
Note: * indicates missed attempt
68 kilograms* (149.9 pounds)
68 kilograms (149.9 pounds)
70 kilograms (154.3 pounds)
Clean & Jerk
88 kilograms (194 pounds)
91 kilograms (200.6 pounds)
96 kilograms (211.6 pounds) — American record
Total — 166 kilograms (366 pounds)
For those who have not seen Kyle's gold-medal performance, check it out in the video below courtesy of USA Weightlifting's Instagram page below:
[Related: 2021 European Weightlifting Championships Results]
Kyle's clean & jerk was over twice her body weight and bested the previous American record, which she also held, by a single kilogram. For context, the American record standards for the snatch and total in the Women's 45-kilogram class are 82 kilograms (180.8 pounds) and 181 kilograms (399 pounds), respectively — both have yet to be hit by any American weightlifter.
Kyle lost her balance in her only missed attempt when trying to stand with the barbell overhead, causing her to dump the weight. The rest of her performance was flawless.
[Related: Weightlifter Emily Muskett Ends Britain's 26-Year Gold Medal Drought at the 2021 EWC]
A Champion's Results
The last six months have been a whirlwind of wins for Kyle. In addition to the Pan American Championships, she also swept gold at the 2020 National Championships in the 45-kilogram class. Here were her results from that competition on Dec. 4, 2020, in Atlanta, GA:
Note: * indicates missed attempt
Snatch
70 kilograms (154.3 pounds)
73 kilograms (160.9 pounds)
75 kilograms (165.3 pounds)
Clean & Jerk
92 kilograms (202.8 pounds)
95 kilograms (209.4 pounds)
97 kilograms* (213.9 pounds)
Total — 170 kilograms (374.8 pounds)
Kyle's second clean & jerk was the American record at the time. Her 97-kilogram (213.9-pound) attempt would have surpassed that had it been a successful lift.
The rest of the rescheduled 2020 Pan American Championships can be watched live via Pan American Weightlifting Federation's YouTube channel. The competition will conclude on April 25, 2021.
Featured image from USA Weightlifting's Instagram page: @usa_weightlifting
View original article here Source