The Fight to Save Weightlifting (with Sarah Davies)
Today we're talking to British weightlifter Sarah Davies, who represents England at the highest levels of international competition. The 2018 Commonwealth Games silver medalist is also the IWF Athlete Commission's Chair, a role that sees her advocating for athlete representation within the sport's international governing body. Over the past year, massive shakeups, corruption allegations, and doping scandals have rocked the International Weightlifting Federation. Sarah has been very outspoken about where she feels the IWF must undergo reform, a stance that has created tension between her and members of the organization's Executive Board. In this episode, Sarah joins us to talk about how weightlifting needs to change, her experiences as the Athlete Commission chair, and how she balances her dual role as athlete and advocate.
Before we get into that, I want to give a quick shoutout to today's episode sponsor, Athletic Greens. I first tried Athletic Greens back in 2012. It was already a massively popular daily supplement, and since then, they've undergone dozens of formulation tweaks, each an improvement on the last. It's the rare all-in-one greens supplement that's NSF-certified — a must for competitive athletes — and also tastes delicious (I'm probably a bit biased because I love the subtle notes of pineapple and vanilla). Interested in trying it? Visit Athletic Greens to get a free gift with your purchase.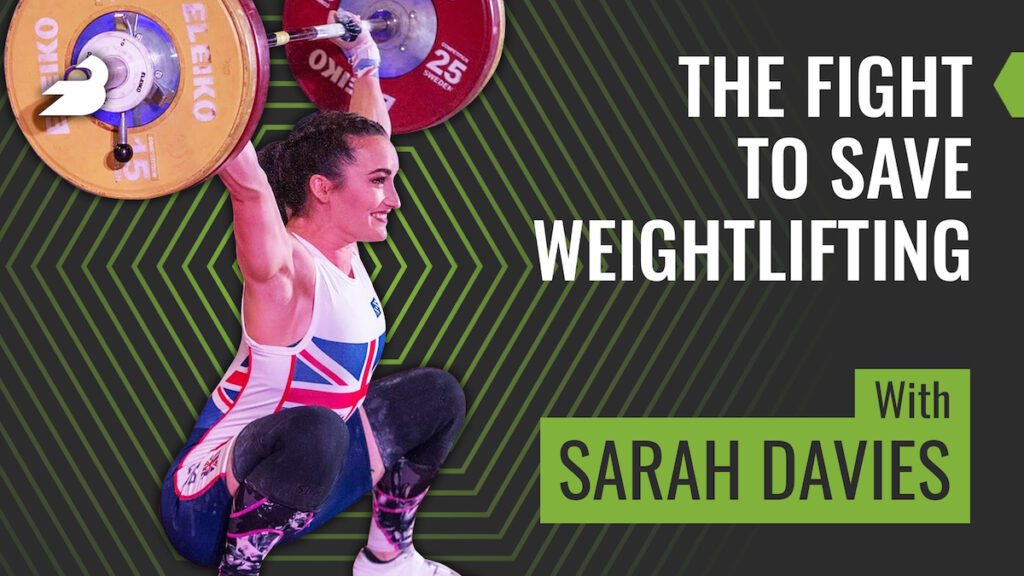 Learn more about our sponsor and try Athletic Greens for yourself! (We may receive commissions on items purchased through links on this page.)
On this episode of The BarBend Podcast, host David Thomas Tao talks to Sarah Davies about:
Sarah's surprise when she was named Athlete Commission's Chair (2:40)
The awkward reality of being critical of the IWF Executive Board while serving as Commission Chair (5:30)
"There are just two people on the Executive Board who appreciate me being there" (8:20)
The support that IOC officials have given Sarah and her fellow athlete representatives (12:20)
Policies Sarah thinks need to change to save weightlifting — and the critical time crunch involved (15:52)
Why Sarah thinks doping punishments need to be harsher for countries that violate the rules (18:39)
The risk of in-person elections in international weightlifting, and why that could potentially increase the likelihood of bribes (23:30)
Sarah's training in the lead up to Tokyo (27:05)
Relevant links and further reading:
The post The Fight to Save Weightlifting (with Sarah Davies) appeared first on BarBend.
View original article here Source