USA Weightlifting Announces 2021 Junior Pan American Games and 2021 World Championships Rosters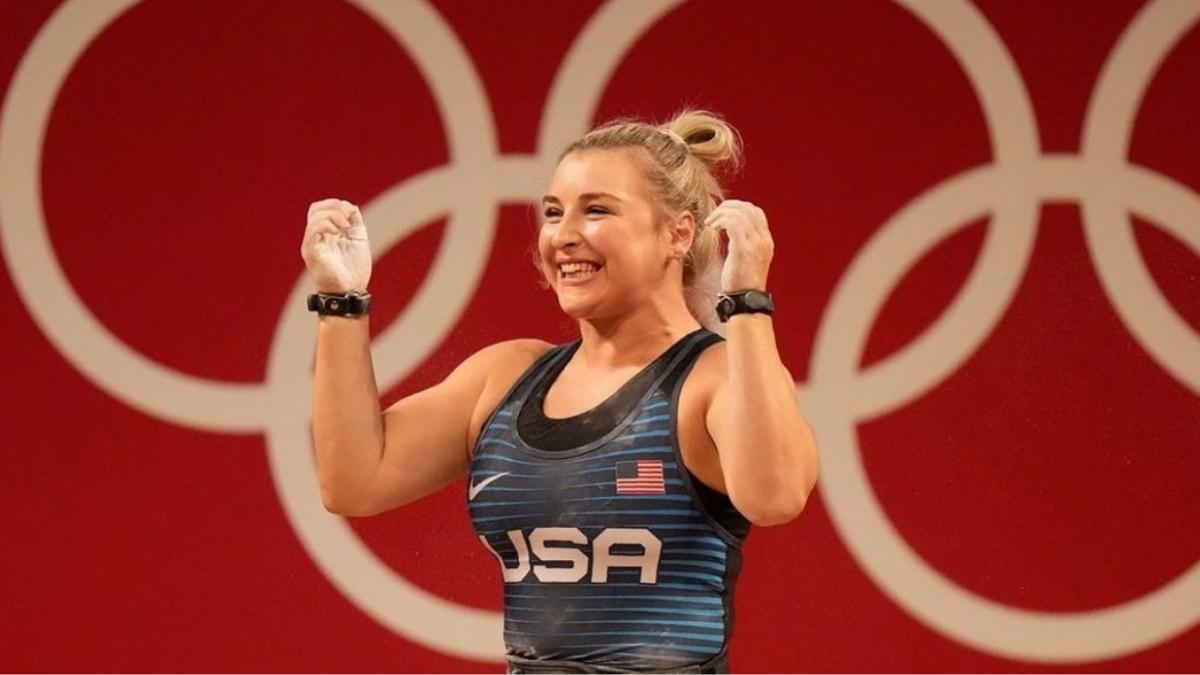 Two major international weightlifting competitions are fast approaching, and USA Weightlifting (USAW) is not pulling punches with its roster selections. The inaugural 2021 Junior Pan American Games (JPAG) are scheduled for Nov. 25 through Dec. 5, 2021, in Cali Valle, Colombia. The 2021 International Weightlifting Federation (IWF) World Championships (WWC) start two days after the JPAC concludes, running from Dec. 7-17, 2021, in Tashkent, Uzbekistan.
USAW's JPAC team includes 10 members led by 2021 Junior World Champion Olivia Reeves. Here is the full roster:
USAW 2021 Junior Pan American Games Roster
Olivia Reeves — Women's 76-kilograms
Katharine Estep — Women's 55-kilograms
Meaghan Strey — Women's 59-kilograms
Anna McElderry — Women's 87-kilograms
Avery Owens — Women's +87-kilograms
Hampton Morris — Men's 61-kilograms
Ryan Grimsland — Men's 69-kilograms
Chrisanto D'Agostino — Men's 96-kilograms
Morgan McCullough — Men's 109-kilograms
Ryland Shriver — Men's +109-kilograms
USAW CEO Phil Andrews believes this above roster is "arguably one of our most promising groups of juniors to the Junior Pan American Games." Those who stand atop the podium in Cali Valle will "progress to the Pan American Games of Santiago 2023."
USAW's roster did well at the 2021 Youth Weightlifting World Championships, and many of the same lifters will compete in Cali Valle. Morris scored two youth world records, a silver medal, two gold medals, including the overall win. At 61-kilograms, Colin Reis scored a clean & jerk silver medal at 102-kilograms, Estep swept gold at 55-kilograms and set two youth world records in the process, Miranda Ulrey hit a bronze medal snatch in the same category, Haley Trinh scored silver medals for clean & jerk and total at 64-kilograms, and Alyssa Ballard swept silver at 76-kilograms.
[Related: International Testing Agency Provisionally Suspends 13 Weightlifters Following 2012 Sample Retests]
USAW 2021 IWF World Championships Roster
The 2020 IWF World Championships were canceled due to COVID-19. Andrews says, "We are sensing pent-up demand to compete around the World with no World Championships in 2020." The women on Team USA performed well in the most recent IWF World Championships in 2019. Kate Nye scored three golds at 71-kilograms, Mattie Rogers earned a bronze and two silver medals next to Nye, and Jenny Arthur won a silver in the 81-kilogram clean & jerk and bronze overall.
Editor's Note: BarBend is the Official Media Partner of USA Weightlifting. The two organizations maintain editorial independence unless otherwise noted on specific content projects.
Featured image: @katherinenye on Instagram
View original article here Source